I started Concorde Gallery in late 2011. The past year-and-a-bit since then has been quite busy, and some exciting things have happened.
May 2012
I put forward 3 paintings for the Guild of Aviation Artists' 2012 exhibition at the Mall Galleries, taking place for the week of 16-22 July. The three candidates were:
First Flight (rejected)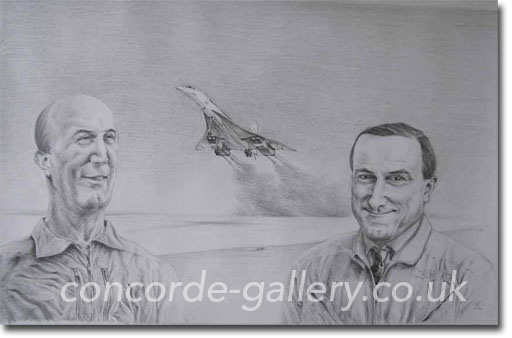 The Watcher (rejected)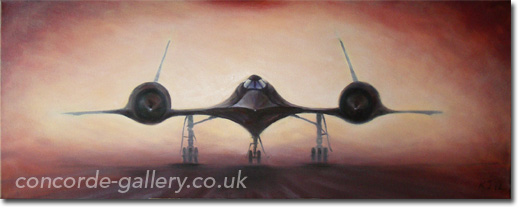 Glad Confident Morning – ACCEPTED!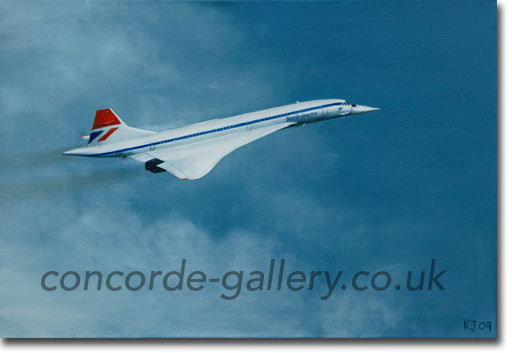 I did not manage to sell my painting, but I was told it attracted some favourable comments from senior members of the Guild. Regarding the rejected works, I received some constructive pointers from the exhibition organisers on what types of subject and media were favoured by the panel choosing exhibits. The painting appears in the Guild's 2012 Gallery and can be purchased via my site.
July-November 2012
I was commissioned to do another painting of an Olympus engine. It took me 3 months to do; the result can be seen here. My thanks go to Garey Goss for commissioning me to do this project, and to the volunteers in the engine shed at Brooklands Museum, who let me study their engines and gave me some material for reference.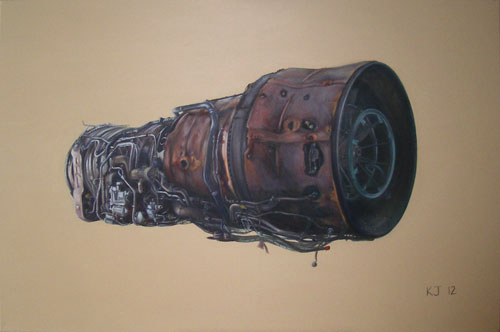 I plan to carry out further commissions in the future, so if anyone is interested in having me produce a painting or drawing for them, please contact me.
October 2012
I had my painting "Dream" featured on the Facebook page for McLaren Automotive! I was contacted by a journalist who worked for McLaren and had found the image on Google. The pic is still on the McLaren Facebook page, although I think you now have to log in to see it. (The post went up on 12 October 2012.)